Fiber In Motion Solutions
Disaggregated Wireless Transport Platform
Ceragon's strategic and unique 5G network deployment approach overcomes the wireless transport challenges associated with 5G – from macro cells to small cells across urban and rural areas. The IP-50 platform, an innovative Layer 2 and Layer 3 disaggregated solution, as well as a wireless backhaul solution, incorporates products and services enabling operators to increase operational efficiency by:
Reducing Total Cost of Ownership
Enhancing Subscriber Quality of Experience by enabling innovative high-performance Services
Optimising network performance and reducing time-to-market, which leads to faster market share, corresponding revenue gains and high ROIs
Overcome the challenges associated with 5G – from macro cells to small cells across both urban and rural areas.
The IP-50FX leverages software and hardware disaggregation to create an ultra-scalable platform that integrates open hardware, best-of-breed network operating system (NOS) software, and Ceragon's Radio-Aware Open Networking (RAON) software.
IP-50E and IP-50C radios can be connected to the IP-50FX, providing a full wireless transport solution with large radio groups using Layer 1 Link Bonding. These configurations can be deployed at tail or aggregation sites. They are fully compatible with SDN-based transport architecture, which provides performance, operational, and cost advantages. It accelerates the ability to take advantage of innovation by quickly deploying future features, new SW flavours, and more.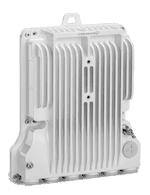 IP-50E
IP-50C
IP-50S
IP50FX
IP-50E
IP-50E: 20 Gps/link universal E-Band radio
– Radio capacity: 20 Gps (2+0 XPIC configuration, utilising two units)
Mechanical Specifications:
Size: 1 RU up to 250mm depth with integrated fans
Environmental Specifications:
Operation: ETSI EN 300 019-1-3, Class 3.2 -5°C (23°F) to +55°C (131°F) -25°C (-13°F) to +65°C (149°F) (exceptional temperatures with limited margins)
Humidity: 5%RH to 95%RH
Storage: ETSI EN 300 019-1-1 class 1.2 (Weather protected, not temperature-controlled Storage)
Power Input Specifications:
IDU Standard Input: -48 VDC
IDU DC Input range: -40.5 to -60 VDC
Dual-feed power support
SDN:
Applications:
Edge/tail
First and second Aggregation
Networking:
Networking capacity: 32 / 64 / 120 Gbps
Layer-1 carrier bonding: Up to 16+0
Quality of Service: 3 levels of H-QoS
Layer 3 Software:
IP/MPLS as the infrastructure
IGP – OSPFv2/v3, IS-IS for the path of the MPLS tunnels with LFA L3VPN as the service.
Synchronisation:
1588 Boundary and Transparent Clock for full timing support from the network – G.8275.1 profile
1588 Boundary and Transparent Clock for partial timing support from the network with GNSS as a primary timing source – G.8275.2 profile
IP-50C
IP-50S
IP50FX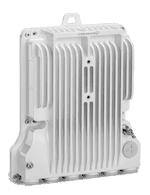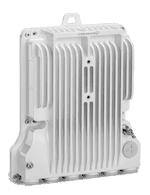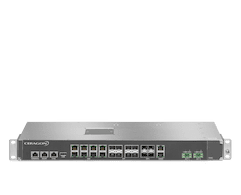 Get in touch to talk about your project
Our expert team are waiting for your call to assist!
Whether you are at the beginning or ready to specify your project requirements we are ready to take your call.
Every project is different, our expert team adapts and works with you towards your solution.