LightRiver is the premier provider of next-generation, multi-vendor, Factory Built Networks® and netFLEX®, vendor-neutral, Optical Domain Control Software solutions. LightRiver is an expert in Packet Optical, DWDM/ROADM, MPLS and Carrier Ethernet systems and designs, engineers, commissions, automates and supports next-generation, software-controlled, transport networks for mission-critical clients that require the highest capacity, reliability, resiliency and manageability that today's optical communications technology can deliver. LightRiver delivers unique value with turnkey hardware and software solutions, carrier-grade quality and unparalleled customer care in multi-technology networking.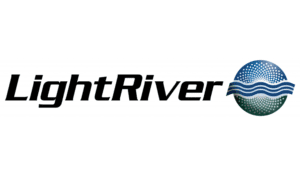 LightRiver has developed and implemented a patented, turn-key delivery process, serving as a predictable and proven methodology of deploying complex telecommunications networks.
LightRiver's intelligent Factory Built Network® (iFBN) solution leverages our network engineering expertise, product reach, testing resources, logistics capabilities and multivendor network automation platform to deliver higher value transport networks. In combination with our unique multi-vendor technology laboratories and purpose-built network factories, LightRiver specialists build, deploy and support the highest-performing, most reliable transport networks with unprecedented speed and cost-efficiency. After an unparalleled battery of extended testing and burn-in in LightRiver's facility, networks are deployed rapidly and efficiently in the field, completing new network deployment in record time, while offering an objective prescription for ongoing network health.
Get in touch to talk about your project
Our expert team are waiting for your call to assist!
Whether your right at the beginning or ready to specify your project requirements we are ready to take your call.
Every project is different, our expert team adapts and works with you towards your solution.