RAD is a global telecom access solutions and products vendor committed to enabling service providers and critical infrastructure operators to evolve any service over any network using disaggregated architecture (DA). By keeping at the forefront of pioneering technologies and engaging in co-innovation with our customers, we strive to help service providers move up the value chain at a pace that is right for them while offering their end-customers, and network operators added value – be it in network edge virtualisation and vCPE, Industrial IoT, or 5G xHaul.
With over 40 years of innovation, a significant worldwide presence in over 150 countries and an installed base of more than 16 million network elements, RAD has a proven track record of delivering value and addressing our customers' needs. RAD is a member of the $1.5 billion RAD Group of companies, a world leader in communications solutions.
For mobile and business RAD provides an economical migration path to network edge virtualisation via the disaggregation of software and hardware. RAD's solutions allow enrich services offering businesses to transition to the cloud.
Use RAD's Service Assured Access solutions to migrate communication services to NFV/SDN edge virtualisation and 5G xHaul.
SAA solutions include a market-leading Ethernet Access Devices portfolio supporting the latest MEF 3.0 specifications for delivering Carrier Ethernet and IP VPN services, including comprehensive SLA assurance, end-to-end visibility and life-cycle management capabilities over any access. These include programmable cell site gateways for fast rollouts of early 5G deployments with fronthaul/midhaul/backhaul support and future 5G upgrades.
OT/IT convergence, industrial IoT backhaul with edge computing and cyber-secure operational WAN with RAD Service Assured Networking solutions that ensure seamless migration to packet switched communication networks and applications. RAD's products address communication needs of the utilities, transportation and government sectors with always-on reliability and mission critical protection. RAD's  offer best-of-breed reliability tools, whose SAN solutions are used for cyber-secure industrial IoT (IIoT) and operational WANs, fog/edge computing, TDM to packet migration, distance Teleprotection and distribution automation, as well as Smart/Safe City deployments.
RAD's Airmux line of point-to-point and point-to-multipoint broadband wireless radios deliver high-capacity Ethernet and TDM services in various sub-6 GHz frequencies. These state-of-the-art wireless access devices offer a multitude of benefits, including:
Multi-band operation in a single device
Robust air interface with unique interference mitigation and N-LOS operation
Quality of service (QoS) and per-subscriber SLA guarantees
Optimal performance and high spectral efficiency in dense radio environments
Continuous service in motion with bi-directional, uninterrupted broadband connectivity on the move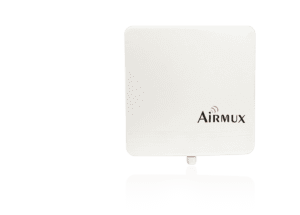 Service Assured Solutions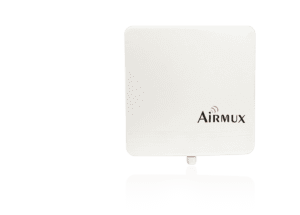 A line of next-generation NID/NTU offers advanced demarcation for SLA-based services. A single unit can support numerous services and concurrent OAM sessions by combining intelligent, high bandwidth demarcation and aggregation capabilities.​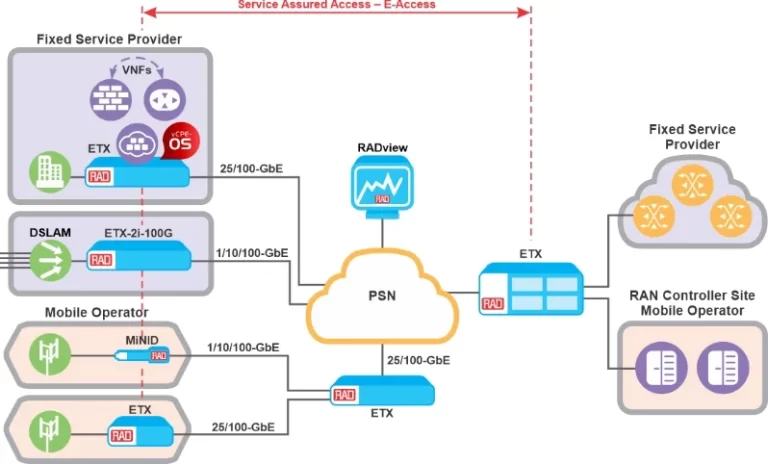 IP and Carrier Ethernet Demarcation.
Advanced demarcation for SLA-based, L2 and L3
Business/Wholesale services and mobile backhaul.
Complete service life-cycle toolset.
Utilities AMI/DA backhaul
Public safety and government backhaul.
Transportation (highways and railways backhaul).
4G/5G Mobile xHaul, Timing Synchronisation & TDM Migration
A range of technologies and solutions enable customers faster rollouts of 5G deployments with in-field future upgrades to meet new requirements.

Including innovative solutions helping to solve the challenges associated with 5G timing and synchronisation
Enable alternative providers to add leased lines to their services.
Highly efficient 4G/5G aggregation: 10G, 25G and 100G
CSG for multiple 5G RAN splits and co-located 4G/5G sites
Support wholesale and direct MNO applications.
Simplify IP/Ethernet and TDM services lower TCO.
High Capacity Hybrid Cross Connect
Next-Generation Multiservice Networking Nodes.
Smart SFP-Format TDM Pseudowire Gateways.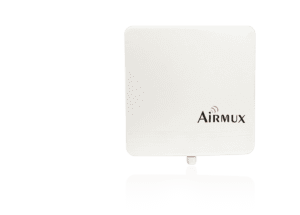 Carrier Ethernet, Routers & Switches
A RAD Ethernet access device and router allows service providers to increase revenues and lower their TCO when deploying SLA-based Carrier Ethernet services with a rich portfolio of service demarcation devices and aggregation platforms.
Also referred to as a carrier ethernet switch or network edge device, RAD ethernet network devices are MEF CE 3.0 certified and powered by a comprehensive service-assured access toolset.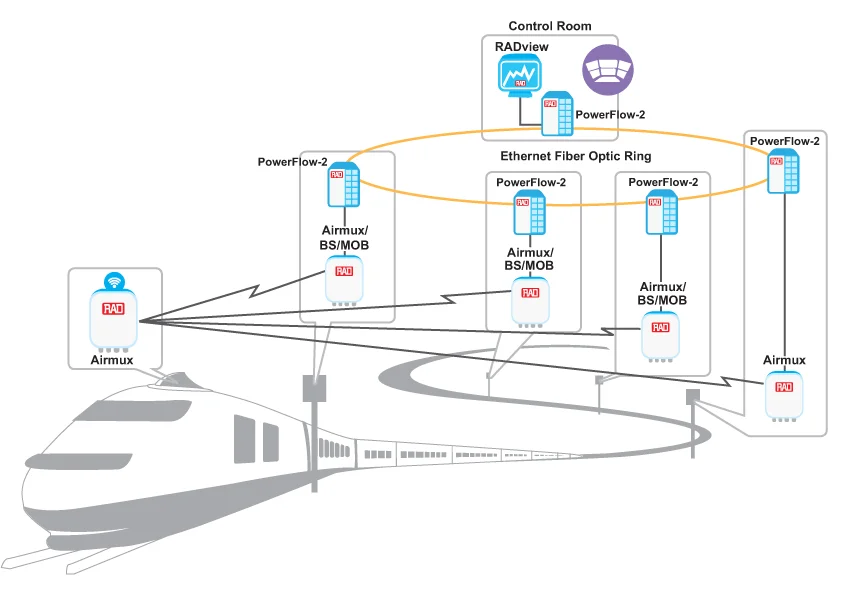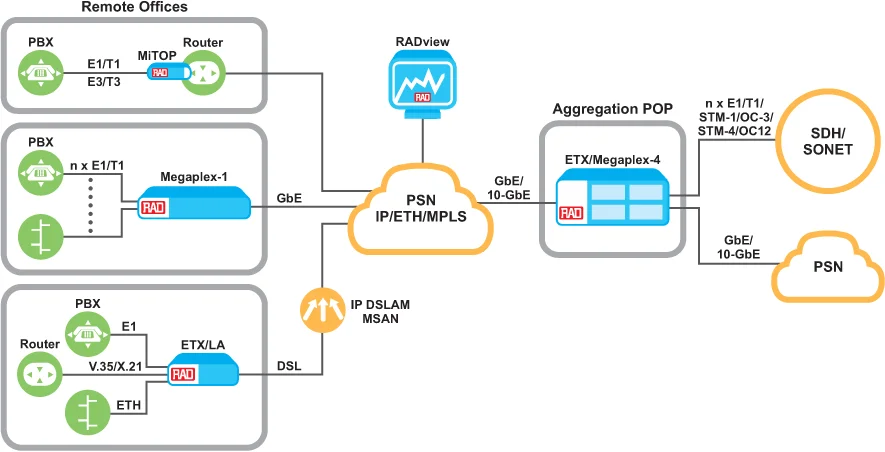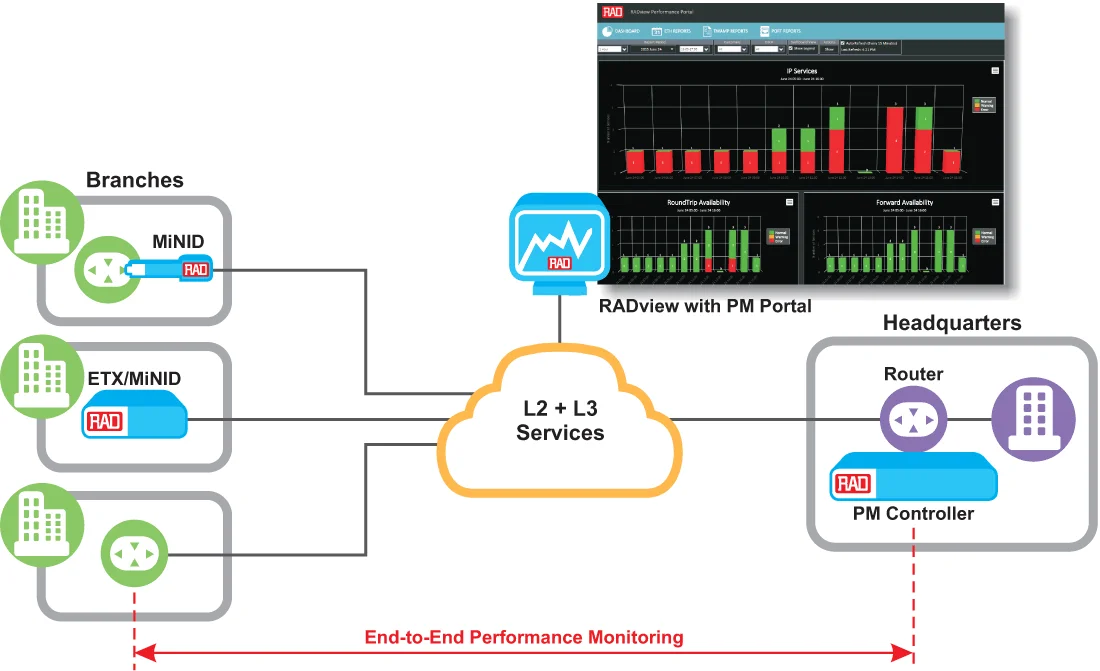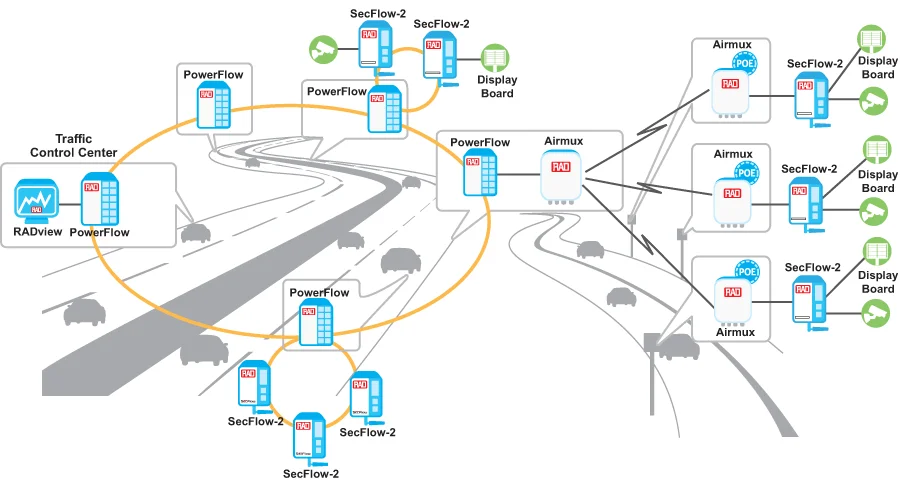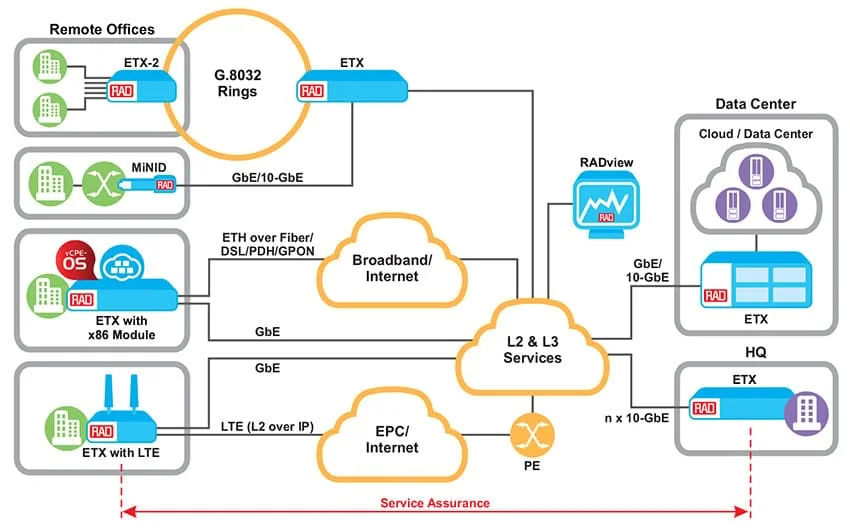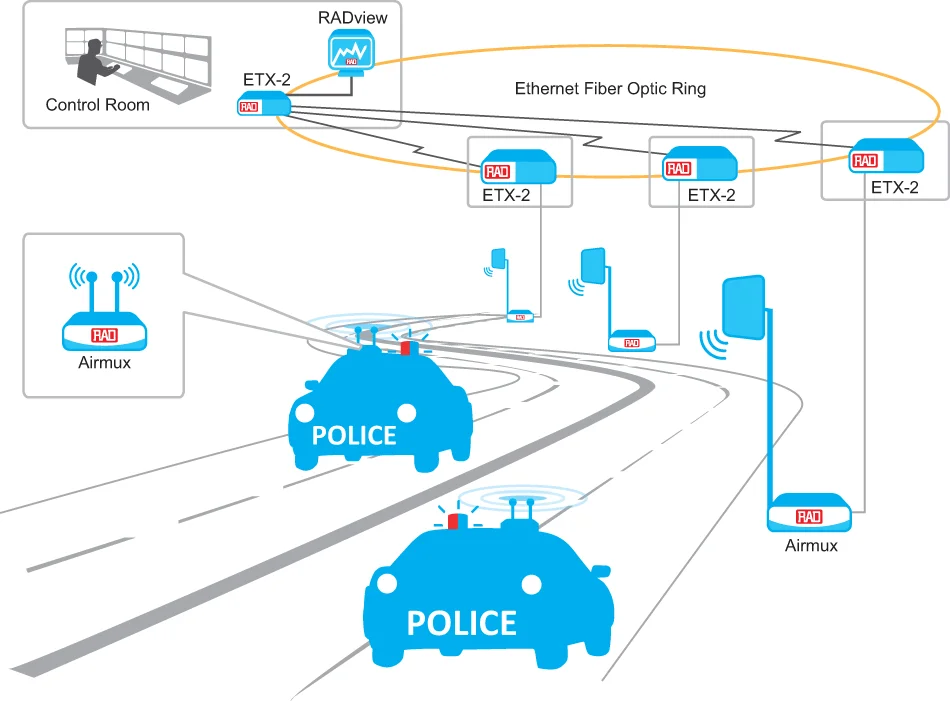 These network switches and routers feature such capabilities as:
Zero-touch deployment and service turn up
Traffic management
Timing over packet synchronisation
TDM over Packet
Performance monitoring, fault management, and resiliency
Consistent service over fibre, TDM, or DSL
Gateways for Industrial IoT Networking Solutions
RAD provides secure Industrial IoT gateways with LoRaWAN, PLC and Edge Computing, and a central VPN aggregator, router and firewall hub. These Industrial IoT networking solutions might also be called industrial ethernet switches.
Allows secure connectivity over wireless or fibre networks for all industrial devices, including RTUs, smart meter aggregation devices, IoT base stations or concentrators, CCTV cameras, point-of-sale devices, and more.
Edge computing – allows hosting of virtual IIoT functions
Secure – and easy to deploy using RADview and zero-touch provisioning
Multiservice – support reduces the number of network elements and simplifies operations
Advanced – routing, switching and security functionalities
Certified – to meet industrial-grade requirements
Network Management and Domain Orchestration
RADview is a modular network management suite for RAD's Service Assured Access and Service Assured Networking solutions. It enables planning, provisioning and monitoring of networks and services.
Get in touch to talk about your project
Our expert team are waiting for your call to assist!
Whether you are at the beginning or ready to specify your project requirements we are ready to take your call.
Every project is different, our expert team adapts and works with you towards your solution.