We are committed to continuing to service our global customer community with innovative technologies and remain driven to build on our successes.
Within the next five years our mission is to be recognised as the UK's premier partner for businesses seeking communications solutions. Including hardware, software, and professional services.
We aim to create, open and trusted communications with our customers and suppliers, enabling true tri-party supply agreements.
Our mission is to demonstrate significant business value to current and potential customers by applying innovative and disruptive connectivity technology solutions and services.
Everyone should have the courage and resourcefulness to inspire change. Improving our products & services, our people, our environment, or our customers. We are all expected to be responsible for seeking continuous improvement but action is an independent one.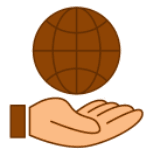 Core to our beliefs. Information is open internally by default and sharing is the first principle. We understand speaking your mind requires equal parts brain (what to say), thoughtfulness (when to say it), and caring (how it's said).
Not to move so fast we miss the obvious but taking the necessary time to offer a thorough, positive and timely response to each other, our suppliers and our customers whatever the enquiry or need.
We encourage everyone to search for new and better ways of working, both operational and product or service orientated. By ensuring we all feel like we can raise our hand we drive a business that continually explores exciting technologies, providing us and our customers with value-led differentiation.
Our ethos of one team includes customers, suppliers and staff; whatever the requirements, we consider how we can make a difference as individuals.  How can we be more considerate of the person(s), and how can we improve the engagements or relationship, whatever their needs?
Get in touch to talk about your project
Our expert team are waiting for your call to assist!
Whether you are at the beginning or ready to specify your project requirements we are ready to take your call.
Every project is different, our expert team adapts and works with you towards your solution.