Friendly's products support LwM2M, MQTT, OMA-DM, TR-069/TR-369 USP, CoAP, HTTP protocols, and proprietary protocols. We provide solutions via NB-IoT, 5G, LoRA, FTTH, and DSL networks.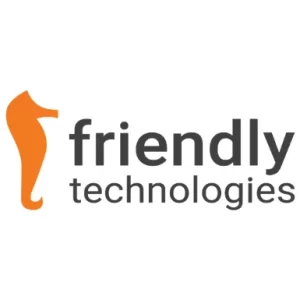 Friendly has been providing device management solutions to carriers and service providers since 2007. When IoT and the Smart Home emerged, Friendly Technologies launched its IoT Platform and full solution for the Smart Home. Leveraging our expertise in the device management field, Friendly extended its offering to IoT and the Smart Home markets.
The IoT & Device Management Company, Friendly Technologies is a leading provider of carrier-grade platforms for IoT, the Smart Home, and TR-069 device management that enable unified administration of all types of services on one platform
Friendly IoT Device Management
Friendly's IoT Device Management Platform enables the remote management of any type of IoT device, including constrained devices via standard protocols, such as LwM2M, MQTT, OMA-DM, CoAP, HTTPS, TR 069/TR-369 USP, and also non-standard protocols.
Friendly's IoT solution provides automated provisioning and remote control of devices. It features an Admin Portal, Technician Portal, QoE Dashboard, BI, Big Data Analytics, and extensive API for customization of vertical applications.
Friendly also provides an application generator module that enables the quick and easy generation and update of any custom applications without programming. Their IoT solution is offered via Friendly's IoT Cloud (SaaS) or can be installed at the customer's premises.
Friendly's One-IoT is a robust, unified device management platform for any vertical.

One-IoT™
Device
Management
Any Device. Any Network. Any Vertical.
Leading the revolution, Friendly One-IoT™ is a comprehensive device management platform that redefines seamless connection, deployment, and management of any IoT device across multiple verticals.
Enabling robust administration via industry-leading open-standard protocols, such as LwM2M, MQTT, MQTT-SN, AMQP, CoAP, TR-369 USP, and proprietary protocols.

Friendly Unified
Device
Management
Streamline the lifecycle of the broadband services.
Installed by hundreds of carriers and CSPs worldwide, Friendly's TR-069 enabled Unified Device Management Platform is a fully integrated, scalable, and robust device management solution that enables carriers to automate the deployment and support of Data, VoIP, IPTV, and FTTH.

Friendly
Smart Home
Platform
Launch your Smart Home service with ease.
Friendly's Smart Home management solution is a full solution for smart automation and management of millions of households. It enables service providers to introduce their own Smart Home service to subscribers, offering various Smart Home Automation packages with ease.

Launch your Smart Home service with ease.
Friendly's embedded clients are carrier-grade, secure, and reliable clients optimised for footprint, memory and transaction time and load.
The Friendly embedded clients come with automatic upgrades for feature enhancement, ongoing support, and access to the testing server to facilitate smooth client deployment.
Get in touch to talk about your project
Our expert team are waiting for your call to assist!
Whether you are at the beginning or ready to specify your project requirements we are ready to take your call.
Every project is different, our expert team adapts and works with you towards your solution.