EKINOPS is a leading provider of open, trusted and innovative network connectivity, providing programmable and highly scalable solutions that enable fast, flexible and cost-effective deployment of new services for both high-speed, high-capacity optical transport and virtualisation-enabled managed enterprise services.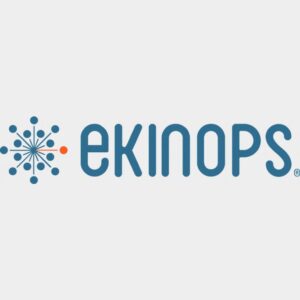 As service providers embrace SDN and NFV deployment models, Ekinops products enable future-proofed deployment today, enabling operators to seamlessly migrate to an open, virtualized delivery model at a time of their choosing.
As service providers embrace SDN and NFV deployment models, Ekinops enables future-proofed deployment today, enabling operators to seamlessly migrate to an open, virtualised delivery model at a time of their choosing.
Ekinops' portfolio consists of three highly complementary product and service sets:
Ekinops360 consists of two distinct but interoperable product lines, one for high-capacity WDM transport and the other for efficient, flexible OTN switching. Both are managed through a unified interface. These two systems provide a highly powerful platform enabling Layer 1 connectivity for any optical networking application.
The WDM product line delivers active and passive DWDM and CWDM solutions for all transport applications from short-reach enterprise, access and data centre interconnection (DCI) to metro, regional long haul, ultra-long haul and even submarine distances with line rates from 1G to 600G and beyond. It can also be used for mobile backhaul and front haul applications in 3G, 4G and 5G radio access networks.
Developed by a team of senior telecom engineers with extensive experience designing optical systems and sub-systems for long-haul and submarine applications, it has proven to be the most adaptable Layer 1 optical transport system in the industry.
Line rates from 1G to 600G
Advanced optics, including white box-based open ROADMs up to 20 degrees and low noise amplifiers with both EDFA and Raman technology
Multi-protocol service aggregation to a single optical carrier with multi-tier aggregation for sub-10G service transport on high-speed coherent channels
System automation capabilities reduce reliance on manual tasks to commission and operate networks while increasing network uptime by minimising human error.
Bi-directional transmission capability over single fibre for all line rates from 10G to 600G
Extended Temperature Range (ETR) operation from -40 °C to +65 °C
Advanced Forward Error Correction for 10G/40G and coherent solutions
Operationally efficient requiring minimum space & power consumption
Contact our sales team today for more information about the Ekinops 360 products.
Routers
VoIP
Carrier Ethernet
uCPE
Ekinops OneAccess provides carrier-grade access solutions for service providers and enterprise customers designed to deliver next-generation access services. Whether for broadband access, business Ethernet services, or managed Wi-Fi solutions, Ekinops OneAccess provides the necessary hardware and software components to deliver these services cost-effectively and efficiently. The OneAccess product line is designed to provide reliable, high-performance, cost-effective access to broadband and business services.
Some of the main features of OneAccess include support for multiple access technologies such as xDSL, GPON, and Ethernet, flexible port configurations, advanced Quality of Service (QoS) capabilities, and high availability options for mission-critical applications. OneAccess solutions are also equipped with security features to help protect networks from cyber threats.
The Ekinops OneAccess product line is designed to help service providers and enterprise customers deliver next-generation access services to their customers. 
A comprehensive range of carrier-grade, MEF-certified access platforms for delivery of carrier ethernet services over fibre up to 100Gbps.
Resilient Service Delivery Platform – for business services over fibre. Multiple backup options, over 4G or 5G, to help ensure business continuity.
Reduced TCO – with the help of multiple built-in tools and features. Support for Zero Touch Provisioning (ZTP), built-in Service Activation Testing (SAT) and End-to-End Service testing.
Proactive SLA monitoring
for SLA-based Ethernet services and proactive monitoring of end-to-end services. Verify performance parameters with Y.1731 automated measurements.
The ONE voice and data router series provides an unrivalled choice of routers to enable voice, Data and services into Small offices & branches and for Mid to large enterprises.
Common Operating System – allowing Service Providers to deploy the entire OneOS6 products range.
Ready for next-generation OSS – Seamless transition from existing management tools to next-generation OSS systems.
Next-generation services – IP VPN and SD-WAN services enabled on the entire product range.
Any WAN – Fixed and wireless WAN connectivity from 100 MBps to 10 GBps. Fibre, DSL and wireless LTE access can be combined in a single box.
Zero-touch provisioning – Deployment and integration made easy.
Low ecological footprint – Products designed for low overall impact on the environment
Universal Customer Premise Equipment
The uCPE or white box is the hardware on which the virtualisation solution is built. It provides the resources for computation, storage and networking. Ekinops adopts an entirely open approach for the support of these x86-based platforms.
You can learn more about the Ekinsops OVP and uCPE devices.
Ekinops Compose is a software-defined networking (SDN) solution. It is designed to help organisations simplify the deployment and management of their network infrastructure, enabling them to quickly create, modify, and manage network services flexibly and cost-effectively. The solution allows network administrators to manage the entire network infrastructure, including routers, switches, and optical transport equipment, through a single centralised platform, reducing the need for manual configuration and the risk of human error. Additionally, Ekinops Compose provides real-time network visibility and monitoring, helping network administrators quickly identify and resolve network issues.
The Compose ecosystem rests on the high level of flexibility of OneOS6. OneOS6 philosophy is to be open, fully featured, with many services built-in, and no additional need for VNFs. It can support several 3rd party VNFs and has an open API for management. It is compatible with all Ekinops platforms, as well as leading white box vendors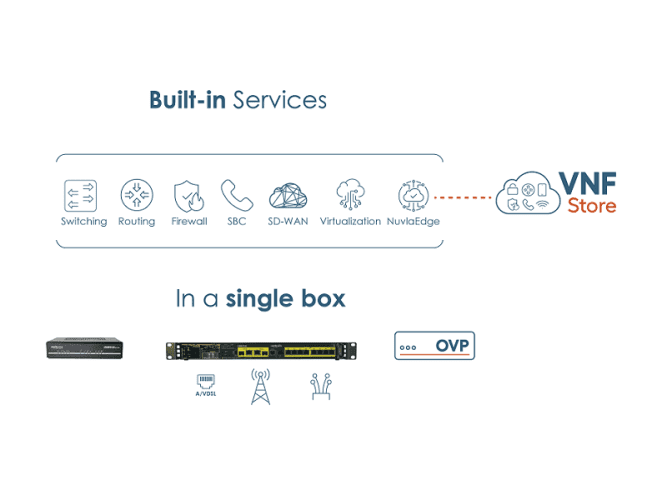 | | |
| --- | --- |
| | The ETS-1 line of next-generation Ethernet Access Switches provide 1G/10G… |
| | KIT for installation per terminal 1+0 Slim ROW |
| | KIT for installation per terminal 1+1 Slim ROW |
| | |
| | |
| | |
| | ADSL2+ Ethernet Access Device |
| | A/VDSL2 Ethernet Access Device1 |
| | |
| | License of STM4/16(XA10G/20G) |
| | XA10G: XCC, 1x STM-4/16 Agg with 2 STM-1 ports for… |
| | SOT18, Small form factor optical Trib supporting 8xSTM-1/OC-3 or 2xSTM-4/OC-12… |
| | MECHANICAL ASSY OF XCC OR TRIB FILLER - DXC-5 |
| | APU12: 325W AC PSU for DXC-5-7 |
| | FTU20R3, FTU & OAM for DXC-5 7 slot chassis with… |
| | Basic Installation Kit for DXC-5R2 Packet Optical Transport System, |
| | Enhanced Installation Kit for DXC-5R2 7 slot chassis: Contains 2Alarm… |
| | Chassis : DXC-5-7 System: Includes 7 slot chassis and… |
| | |
| | E1/T1/ETHERNET Protection cable |
| | |
| | Fibre Ethernet Access Device |
| | |
| | |
| | EDFA 20dBm output power (16 channel Booster) Red - 21-36 |
| | SQLSvrStd 2012 SNGL OLP NL,Microsoft SQL Server Standard Edition 2012… |
| | Industrial AC/DC DIN Rail 54 Watt Power Supply, HDR-60-12,12VDC/4.5A output… |
| | Industrial AC/DC DIN Rail 150Watt Power Supply, HDR-150-48, 48VDC/3.2A output… |
| | Industrial AC/DC DIN Rail 60 Watt Power Supply, HDR-60-48, 48VDC/1.25A… |
| | Industrial AC/DC DIN Rail 480 Watt Power Supply, NDR-480-48, 48VDC/10A… |
Get in touch to talk about your project
Our expert team are waiting for your call to assist!
Whether you are at the beginning or ready to specify your project requirements we are ready to take your call.
Every project is different, our expert team adapts and works with you towards your solution.