At The Kenton Group, we are committed to providing best-in-class networking solutions that empower your business to thrive in the digital age. Our team understands the vital role that Ethernet Access Devices (EADs) play in the telecommunications industry, enabling seamless connectivity and high-performance networking solutions. We are excited to introduce our range of EADs designed specifically for telecom operators, offering advanced features and robust functionality to meet the unique requirements of your network infrastructure.
Our range of EADs provides telecom operators with reliable and high-speed connectivity solutions, allowing you to extend your network reach and connect remote sites with ease. Operators can ensure efficient and uninterrupted communication across the network, facilitating the delivery of voice, data, and multimedia services to subscribers.
Our solutions are built to meet carrier-grade standards, ensuring maximum uptime and reliability. Including features such as redundant power supplies, advanced fault detection, and fast failover mechanisms, designed to minimise service disruptions. 
So if you are looking for solutions that consider scalability and flexibility, enhanced security, advanced traffic management, or comprehensive management and monitoring our range of carefully selected solutions can be employed to support your operations.
We are committed to empowering telecom operators with innovative networking solutions that drive growth, enhance customer satisfaction, and deliver a competitive edge. With our Ethernet Access Devices, you can transform your network infrastructure, expand your service offerings, and deliver reliable connectivity to your customers.
Contact us today to discover how our Ethernet Access Devices can revolutionize your network operations. Our dedicated team of experts is ready to assist you in selecting the right EADs tailored to your specific requirements. Trust The Kenton Group as your partner for exceptional networking solutions in the telecommunications industry.
Increase the reliability and performance separating the provider from the customer network clearly defining responsibilities.
By separating the provider and customer's network, Carrier Ethernet Demarcation makes it easier to identify and troubleshoot issues.
Allow customers to manage their network, reducing costs for both the service providers and the customer.
Ethernet Demarcation ensures the customer's network meets predefiend standards improving the overall quality of the service.
Through the flexibility of adding or removing services as required, allowing customers to easily scale networks as needs change.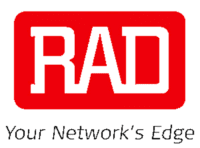 RADs Ethernet access device and routers allows service providers to increase their revenues and lower their TCO when deploying SLA-based Carrier Ethernet services with a rich portfolio of service demarcation devices and aggregation platforms. Also referred to as a carrier
ethernet switch
or
network edge device
, RAD ethernet network devices are
MEF CE 3.0
certified and powered by a comprehensive service assured access toolset. These network switches and routers feature such capabilities as:
Zero-touch deployment and service turn up
Traffic management
Timing over packet synchronisation
TDM over Packet
Performance monitoring, fault management, and resiliency
Consistent service over fibre, TDM, or DSL
4/8x 1G UTP/SFP
64x E1/T1
Timing, Router
4/6/10x 1G TC, Router
6x1G UTP/SFP Timing, GPS
4/6x 1G LTE, Outdoor
4/6/10x 1G
TC,
Router
4x1G/10G 8x1G Timing
Ethernet to E1/T1
Ethernet to E3/T3
Remote Bridges
TDM to IP
E1/T1, FXO/FXS
PWE Redundancy
MEF Certified
Multiservice Support
Hybrid Ethernet/TDM

Actelis provides a wide range of Carrier Ethernet devices for the customer, service provider and industrial/military networks.
Actelis' latest Hybrid fiber-copper networking solutions connect lucrative new high-speed, secure Ethernet services to millions of businesses:
Perfect for connecting single and multi-tenant business locations
The multi-gigabit fibre in the backbone and access network
Unprecedented performance & immediate connection in the far reaches
Secure support for distributed workforces with no workers left behind
Extending the reach and stability, enhancing the user experience
Seamless, secure connectivity on and beyond the fibre footprint opens up massive new revenue opportunities and sets Actelis apart. 
High Density
EFM Solution
4/6/10x 1G
TC, Router
6x1G UTP/SFP
Timing, GPS
Accedian Skylight performance elements are compact, high-performance Ethernet platforms designed for high-availability applications. They offer ultra-low latency packet forwarding and jitter, making them ideal for mobile operators and business Ethernet service providers. The GT and GX provide scalable service delivery, precise performance monitoring, and standards-based QoS monitoring capabilities.
Their programmable FPGA architecture powers a combination of features such as Carrier Ethernet service delivery, service activation testing, layer two and layer three service monitoring, and hierarchical quality of service.
With easy deployment and management options, the GT and GX integrate seamlessly with other Accedian performance elements and sensors, including the innovative SFP compute elements, delivering reliable networking solutions for various applications.
The Skylight GT performance element is a compact, 1 gigabit Ethernet platform designed for high-availability applications requiring MEF-type service assurance.
The Skylight GX performance element is a compact eight port 1 gigabit Ethernet platform designed for high-availability applications requiring MEF-type service assurance.
Ideal for fibre exhaust applications, the SFP compute comes in a compact, power-efficient footprint without compromising performance, scalability, and precision.
Get in touch to talk about your project
Our expert team are waiting for your call to assist!
Whether you are at the beginning or ready to specify your project requirements we are ready to take your call.
Every project is different, our expert team adapts and works with you towards your solution.