High voltage isolation for analogue lines in a compact sealed unit
Standard electrical protection methods, such as gas tubes or solid-state devices are ineffective in protecting equipment from Ground Potential Rise. These devices are normally placed at each end of a communications network and are designed to direct foreign voltage impulses into a grounding system.
During a ground potential rise, these devices merely offer an additional path to remove ground references, and actually provide a path for current to flow in the reverse direction from which they were intended to operate. The only effective protection scheme against Ground Potential Rise is an Isolation device.
Kenton understand what is required to design and implement a safe and effective protection scheme, and have been providing isolation devices into major telecommunications companies for over 10 years.
Kenton manufacture a range of Wire-Line isolators that use state-of-the-art technology to isolate and protect telephone facilities and personnel from the hazardous voltages associated with Ground Potential Rise. The wire-line isolator breaks the copper continuity of the communication line as it enters the building, thus eliminating the conductive bridge. It acts as a dam between the site and exchange, whilst allowing all of the communication signals to pass through transparently but preventing any fault currents from passing onto the lines.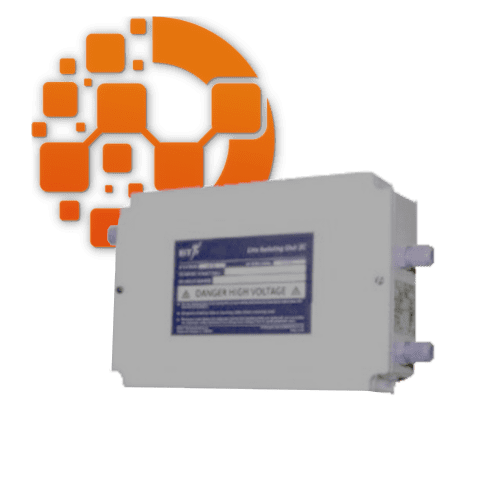 CHARACTERISTICS TO LINE:

 

Impedance BS complex

Input volts 10 to 60V DC
Idle current <200μA
Active current 8 to 50m

Ring detect 30V, 25 to 50Hz

Nominal impedance 135 ohms
CHARACTERISTICS TO EQUIPMENT

Impedance BS complex
Open circuit feed volts 50V DC
Off-hook detect 8mA
Ringing volts o/c 50V RMS, 25Hz
DIRECT EXCHANGE LINE TYPE & FEATURES:

Loop calling
Earth calling
Prepay payphone
50Hz meter pulses
DTMF dialing
Pulse dialing 
POWER:

207 to 253V AC, 30mA and/or
40 to -60 V DC, 80Ma
MEETS THE REQUIREMENTS OF:

EMC Directive 89/336/EEC: emissions to BS EN 55022: 1998 class B, immunity to BS EN 55024: 1998.
Low Voltage Directive 73/336/EEC: safety to BS EN 60950: 1998
BT Spec. D2966C
Get in touch to talk about your project
Our expert team are waiting for your call to assist!
Whether your right at the beginning or ready to specify your project requirements we are ready to take your call.
Every project is different, our expert team adapts and works with you towards your solution.