4-wire speech band data circuit protection
The isolation unit IU01244 provides a barrier between equipment and transmission lines. Each unit interfaces one metallic 4-wire speech band data circuit of 600 ohms impedance.
The unit protects equipment from static and traction currents induced into transmission lines up to 10KV. Up to nine units may easily be clipped onto the DIN rail of the wall case type MOD362. The wall case is made of high-impact ABS and sealed to IP55, with cable glands on top and bottom.
National Rail approved product: PADS Cat. 087/072808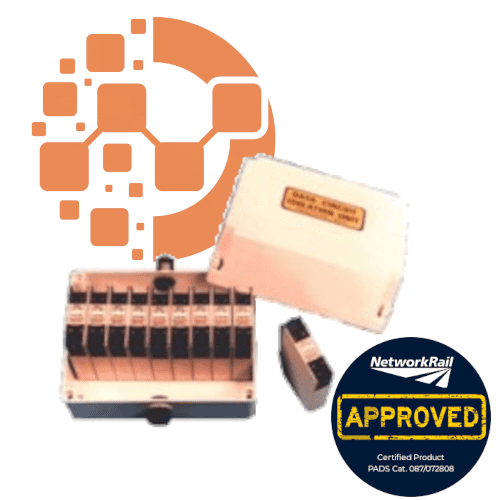 MATCHING IMPEDANCE: 600 Ohm
FREQUENCY RANGE: 200-4000 Hz
INSERTION LOSS:
RETURN LOSS @600R:>23 dB
SIGNAL AMPLITUDE RANGE:-60 to +20 dB
CROSSTALK:>-80 dB
PROOF VOLTAGE @ 50Hz: 10000 VRMS
INSULATION @ 500VDC: >100 MOhms
Get in touch to talk about your project
Our expert team are waiting for your call to assist!
Whether your right at the beginning or ready to specify your project requirements we are ready to take your call.
Every project is different, our expert team adapts and works with you towards your solution.