Actelis: PFU-8D Power Feeding Unit
Actelis' new XR239 EFM Repeaters are remotely powered from a PFU-8D Power Feeding Unit. While feeding a span from a single side, Actelis' PFU-8D supplies power to up to 4 repeaters across 8 pairs for a total of 16 repeaters.
The PFU-8D can also feed spans from both sides (dual-side feeding), doubling the number of repeaters per span and, as a result, the total reach of the span.
Remote Power to EFM Repeaters
The PFU-8D offers improved performance and is designed to support future single-side Dynamic Rate Boost (DRB) functionality for further enhancing the XR239 links rate and reach performance.

The PFU-8D is UL and NEBS Level 3 approved, meeting the most stringent carrier environmental and safety requirements. The PFU units can be attached to any Actelis ML600 system feeding up to 8 loops and to any MLU-32 or MLU-64 front or rear access-based system (ML2300, ML230 ML130, ML1300) with the ability to concatenate up to 16 PFU-8 units (feeding up to 128 loops) per system.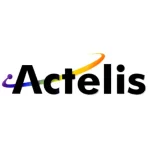 Get in touch to talk about your project
Our expert team are waiting for your call to assist!
Whether your right at the beginning or ready to specify your project requirements we are ready to take your call.
Every project is different, our expert team adapts and works with you towards your solution.