Network Operations Centre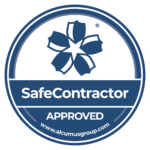 The Kenton Group's Network Operations Centre (NOC) provides 24 x 7 x 365 support for your digital estate.  Covering Core, Distribution and Access layer monitoring, our NOC enables partners to deliver service assurance to its clients throughout the UK and beyond. Encompassing IIoT to core exchange capabilities, our service can enable your teams to deliver world-beating support services.
Resilient Support Capabilities
Hiring and retaining staff is a challenge in all parts of a business, but when it affects vital customer support experiences its crucial to know that you have knowledgeable, and capable technicians on hand to achieve speedy resolutions.
Kenton's NOC is manned by engineers with years of experience and enables clients to quickly onboard customers with quality-assured support processes and frameworks, meaning your teams are left to focus on service commissioning/enablement and guiding the customer journey.
Monthly, Quarterly and annual reporting options ensure your teams can gain significant value from operational data, helping them to deliver effective and actionable insights back to customers.
Overcome staffing issues; hiring, training and retention
Minimise disparate tools and platforms
Delivery SLA specific responses per customer
Resolve customers issues with zero impact to team resources
Quickly adopt quality support process frameworks
Gain fast, actionable insights in to operational metrics
Ability to access enhanced troubleshooting skills
Varying responses and SLA's can be assigned to suit any customers requirement.  Engineers can be instructed to inform only, inform and proactively contact nominated contacts, or, take appropriate proactive remediation steps.
Kenton's NOC service can be delivered as a standalone service or combined seamlessly with our product supply and device management solutions providing end-to-end service for advanced RMA replacement parts and engineers to a site where required.
Commission / Decommission
Advanced Hardware Replace
Active/Passive Build Planning
Get in touch to talk about your project
Our expert team are waiting for your call to assist!
Whether you are at the beginning or ready to specify your project requirements we are ready to take your call.
Every project is different, our expert team adapts and works with you towards your solution.