Accedian is the leader in performance analytics and end-user experience solutions, dedicated to providing customers with the ability to assure their digital infrastructure while helping them to unlock the full productivity of their users.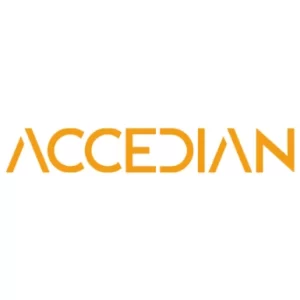 Accedian is committed to empowering its customers with the ability to see far and wide across its IT and network infrastructure and a microscopic ability to dive deep and understand every user's experience, helping them to fulfil all their customer needs.
The Accedian Skylight™ performance management platform scales to monitor multinational networks and hundreds of millions of users. Accedian is an established expert at instrumenting networks of every size, providing a universal view of performance across all applications, functions, links, and components for hybrid, dynamic, multi-vendor infrastructures. Accedian has been delivering solutions to high-profile customers globally for over 15 years.
Network Performance Optimisation
Performance Troubleshooting: Are your network and applications underperforming? Quickly find the cause of the problems.
Monitoring The Edge: A lack of visibility and proactive monitoring of end user experience harms productivity and performance.
Optimising Managed SD-WAN: Resolve the headache of managing SD-WAN service performance for multiple vendors and underlay networks.
Network Evolution & 5G: The pressure is on to deliver new 5G services with high performance and lower total cost of ownership.
Optimise capacity planning and avoid application slowdowns: Plan network capacity that makes the most of your budget and optimises end user experience in the process.
Service Demarcation, Visibility & SLAs: Assure mobile and business services efficiently with high-performance, scalable and compact hardware devices.
TLS 1.3 Decryption: Skylight's built in decryption capabilities give you the visibility you need for performance troubleshooting and threat detection.
Cloud Migration: Migrate applications to the cloud without losing performance and end user experience visibility.
Hybrid Cloud Monitoring: Comprehensive end-to-end network and application performance visibility for hybrid cloud environments.
Public Cloud Visibility: Build trust and peace of mind with the assurance that applications and services always meet expectations.
SDN and Virtualisation: Ensure full visibility in dynamic SDN environments without compromise.
Reduce Risks Due to Overprovisioning
By addressing the performance issues that lead to over provisioning you can save money while addressing visibility issues across cloud, network and applications.
End User Experience Monitoring: Drive revenue and productivity through uninterrupted end user experience.
End-To-End Application Delivery: Discover and monitor complex multi-tier applications in hybrid networks.
SaaS Visibility: Gain visibility into the performance of your SaaS applications – and prove it.
Upgrades & Deployment: Ensure you meet performance goals during application releases, infrastructure changes and deployments.
Cyber Resiliency Services: What you don't know can harm you.
Secure Network Performance: Get deep forensic detail for every packet and every transaction in your network…in seconds.
Get in touch to talk about your project
Our expert team are waiting for your call to assist!
Whether you are at the beginning or ready to specify your project requirements we are ready to take your call.
Every project is different, our expert team adapts and works with you towards your solution.