High Capacity Hybrid
Cross Connect
Seamless migration to next-gen operational networks
The DXC-5 reduces operational costs by using a single platform for all service requirements. Critical infrastructure network operators choose the DXC-5 as it coexists with legacy cross connects, then seamlessly replaces them when they reach end-of-life status, allowing the addition of new services and bandwidth capacity. DXC-5's transport flexibility ensures that services are matched to the best technology to meet their requirements. By performing service multiplexing over packet, DS1-level TDM switching and DWDM in the same device, it reduces the transport cost per bit and ensures mission-critical reliability with minimal latency.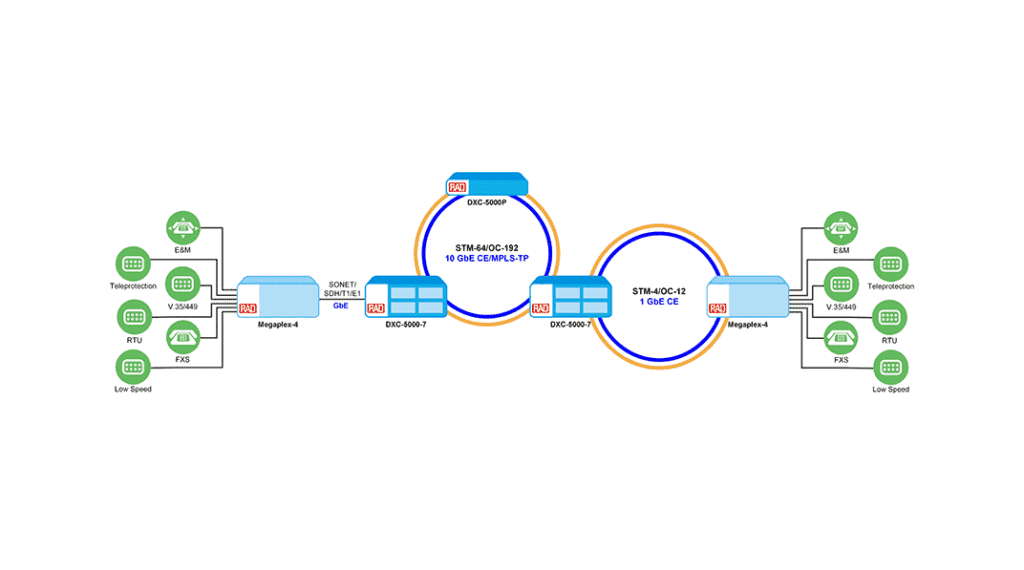 High density MPLS-TP/Ethernet/SDH/SONET platform available in 2U and 5U high form factors
High capacity: from E1/T1 to STM-64/OC-192, 10 GbE with a variety of connectivity options: MPLS-TP, Ethernet, PDH/SDH/SONET, OTN, DWDM, 1G–100G
Non-blocking SDH/SONET switch capabilities
TDM circuit emulation  
MPLS-TP with traffic-engineered pseudowire
Carrier Ethernet 2.0-certified including Ethernet OAM, QoS
Sub-50 ms protection: 1:1, 1+1 APS, BLSR, PW, ERPS, LAG
Synchronization: BITS, Sync-E, ACR 
Get in touch to talk about your project
Our expert team are waiting for your call to assist!
Whether your right at the beginning or ready to specify your project requirements we are ready to take your call.
Every project is different, our expert team adapts and works with you towards your solution.