Hot site isolation of alarms on high and medium voltage plants
The Alarm Isolation Unit (AIU) is a 6-channel alarm isolator unit for hot site isolation of alarms on high- and medium-voltage plants. The isolator is intended to isolate DC alarm contacts on hot equipment via field wiring with the electronic inputs of monitoring equipment (SCADA, PLC).
Potentially under fault or flashover conditions, the field sensing contacts can be raised to many thousands of volts above ground potential, which would damage low-voltage monitoring equipment.
The alarm isolator unit is mains powered with a nominal 50V DC feed to remote alarm contacts via field wiring. These contacts, in turn, activate the isolated relays in the alarm isolator. Up to six isolator relays can be fitted to the DIN rail in the unit and easily replaced if required. The unit will operate on field wiring up to a maximum loop resistance of 1000 ohms.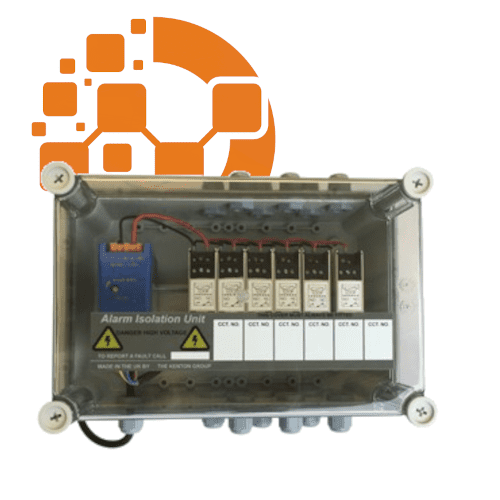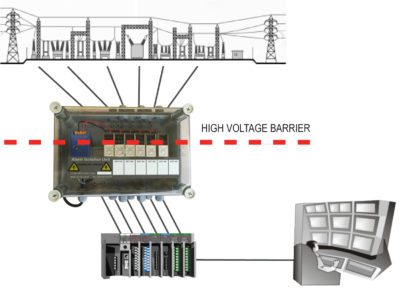 Switching Current: 0.25A
Switching Power: 5VA max
Switching Voltage: 175V max AC/DC
Contact Resistance: 100m?
Maximum Release Time: 1mS
Operating Time Typical: 0.7mS
Mechanical Life: 103 operations
Must Operate: >35V
Must Release: <10V
Coil Current: 20mA max
Isolation: 15,000 V RMS
Size W x D x H: 280 x 220 x 180
Power: 85 to 264 VRMS
Get in touch to talk about your project
Our expert team are waiting for your call to assist!
Whether you are at the beginning or ready to specify your project requirements we are ready to take your call.
Every project is different, our expert team adapts and works with you towards your solution.