IIoT & Industrial Networking
Industrial IoT (IIoT) refers to using connected devices, sensors, and other digital technologies to improve industrial processes and operations. IIoT enables real-time data collection and analysis, remote monitoring and control, predictive maintenance, and other efficiencies that can lead to cost savings and improved productivity in industrial settings.
Industrial Networking - the communication backbone
IIoT technologies include sensors that collect data about equipment performance and environmental conditions, connectivity technologies such as wireless networks and protocols like MQTT and OPC UA that enable data transmission, cloud platforms that store and process data, and analytics tools that can provide insights and enable predictive maintenance.
IIoT can be applied in a wide range of industries, from manufacturing and logistics to energy and transportation, to improve efficiency, reduce costs, and enhance safety and security.
Industrial networking, on the other hand, is the communication backbone that allows the connected devices and systems to share data and information. Industrial networks are designed to provide secure, reliable, and high-speed communication between machines, sensors, controllers, and other industrial equipment. These networks can use a variety of protocols and technologies, such as Ethernet, Modbus, Profinet, and others, depending on the specific application and requirements.
RAD offers a choice of various ruggedised Secure IIoT Gateways and Edge Computing.
SecFlow-1P: The compact SecFlow-1p is an entry-level multiservice gateway for cost-effective industrial IoT backhaul. Housed in a ruggedised enclosure, SecFlow-1p comes bundled with vCPE-OS, RAD's carrier-grade operating system. Find out more about the SecFlow-1P.
SecFlow-1V-PLC: provides a secure, multi-service gateway offering PLC (Programmable Logic Controller) for various interfaces, including Serial, Relay Output, IP/TCP and Digital/Analog inputs. It presents an all-in-one solution for automation in a wide range of sectors. Find out more about the SecFlow-1V-PLC.
SecFlow-1V-LoRa: provides a secure industrial IoT gateway with Edge computing that leverages license-free LoRa LPWAN technology. It collects data from LoRa sensors and meters and securely delivers it to cloud servers via fibre, Ethernet, 3G/ LTE cellular or unlicensed microwave radio. Find out more about the SecFlow-1V-LoRa.
SecurityGateway: provides a small form‑factor, robust, cost‑effective solution for aggregating traffic from multiple SecFlow devices in remote IIoT sites. It is ideal for distributed automation in secondary substations, smart-meter concentration, water resources management, and smart retail. Find out more about the SecurityGateway.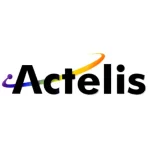 Actelis' ML600D and ML500D product lines offer hardened Industrial Ethernet switches designed for challenging environments. The ML600D and ML500D products provide high bandwidth, market-leading reliability, and a tiny form factor. Flexible topologies such as fast healing rings and Drop-and-Continue are supported to meet the demands of intelligent traffic systems, surveillance, railway, municipal, utility and military network applications.
Actelis IoT portfolio includes the following product lines:
ML684DFT/P: is a hybrid fibre and copper industrial ethernet switch and extender. Capable of extending ethernet up to 60Mbps over copper and 1Gbps over fibre. Find out more about the ML684D.
ML680DFx: The ML680DF Industrial Ethernet Switch and Extender is a small, hardened, fanless fibre add/drop device delivering up to 1 Gbps of high-speed Ethernet where you need it. Find out more about the ML680DF.
ML604D: is an industrial ethernet extender and media converter. Offering ethernet extension speeds of up to 60Mbps. Find out more about the ML604D.
ML62xD: is an industrial ethernet extender and media converter. Offering ethernet extension speeds of up to 20Mbps using a single HSL two pair. Find out more about the ML620D.
ML510Dx: Complementing the ML684Dx, which supports both bonded copper and fibre, the ML510Dx is a cost-optimised, fibre-fed only unit supporting multiple one gigabit Ethernet connections that allow numerous sensors or cameras at various locations to be connected in a linear chain, MSTP/RSTP/STP mesh or Fast healing ring configurations. The ML5114DP product variant provides 8 PoE ports. Find out more about the ML510Dx.
Actelis's extended range of products enhances the capabilities of its core IIoT families.
XR239 EFM Repeater: widely deployed 2-pair repeater for 2Base-TL Ethernet in the First Miles (EFM) systems. Can be linked together to extend the reach of Carrier Ethernet over copper services beyond 19 miles or 30km using 0.5mm (AWG24) cable. Find out more about the XR239 EFM Repeater.
PFU-8D Power Feeding Unit: remotely powers the XR239 EFM Repeater. It can power a total of 16 repeaters. Find out more about the PFU-8D.
GL6040x: is a ruggedised, hardened, cost-optimised 36 port managed 10Gb ethernet switch. An L3 switch version is also available. Find out more about the GL6040x.
Teltonika has a vast portfolio, covering many different areas of IoT and industry sectors.
Teltonika Networks is a rapidly growing technology company, developing professional network connectivity equipment for international markets. The company has a wide portfolio of industrial network devices for IoT and M2M communication in such complex areas as Industry 4.0, Smart City, and Green Energy.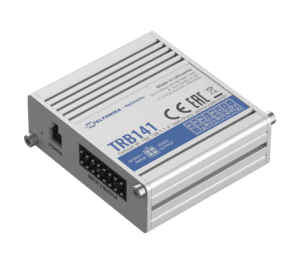 Explore the complete range of Teltonika's TRB1 and TRB2 series of LTE Gateways with a range of ultra-small, lightweight, and energy-efficient IoT gateways.
Providing a wide range of connectivity options including LTE, 3G, 4G & 5G. RS232, RS485, Ethernet & more.  The ruggedised and industrial range includes support for Modbus, SA & NSA.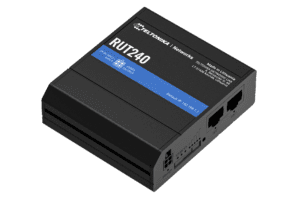 RUT & RUTX series designed for advanced industrial solutions, including remote monitoring & management, WiFi & Ethernet, automation serial communication, and more.
The ranges includes devices tailored for industrial M2M/IoT applications. and has features such as two Ethernet ports, and Bluetooth connnectivity. and wireless with Hotspot functionality combined with WAN failover.  
TRM is a series of industrial cellular modems that can provide cellular connectivity options ranging from 2G (EGPRS) to 4G LTE Cat 1, LTE Cat-M1 and NB-IoT.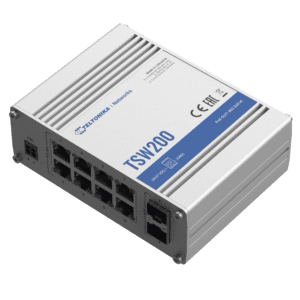 TRM is a series of industrial cellular modems that can provide cellular connectivity options ranging from 2G (EGPRS) to 4G LTE Cat 1, LTE Cat-M1 and NB-IoT.
Download more information
Enjoy a well-rounded solution for managing multiple Teltonika devices from a single platform. This includes remote command line and WebUI access, device filtering options by model, firmware version, connection status, custom tags and much more.
Teltonika RMS has a unique feature that allows our customers to access devices connected to our products. This saves time and expenses of the technical staff by providing Remote Management and monitoring option. In addition in case of an emergency situation, engineers have a possibility to address the issue instantaneously.
Get in touch to talk about your project
Our expert team are waiting for your call to assist!
Whether your right at the beginning or ready to specify your project requirements we are ready to take your call.
Every project is different, our expert team adapts and works with you towards your solution.