Anyone for cricket?....
doesn't that look nice!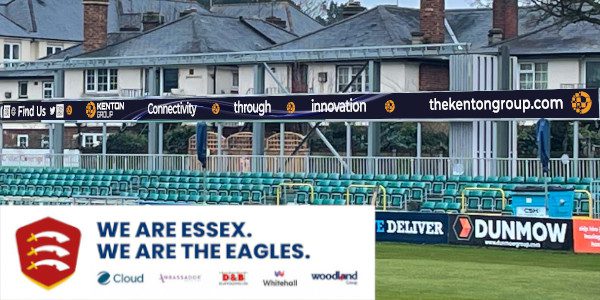 The Kenton Group is delighted to announce that it will be once again sponsoring Essex Cricket Club for the 2023 season. The Eagles, as they are known, will be displaying the Kenton Group logo across the newly named Kenton Group stand for the season, some matches are expected to be shown on BBC and Sky Sports channels where we hope to be clearly visible!
The sponsorship deal will also see the Kenton Group name and logo featured on the club's website and social media channels.  We are excited to be once again associated with the club, and look forward to cheering on the Eagles to success in the 2023 season.
We will be announcing this publicly once John has managed to collect a few photos in front of the stand with some of the Essex players in early May.  We will then be working with Essex to synchronise our marketing across the web and social media channels.
If you're a cricket fan, be sure to tune in to watch the Eagles in action and see the Kenton Group logo on display. You can also follow the club on social media to keep up with the latest news and updates.